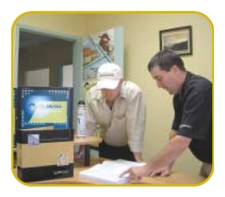 If you are thinking of building with NUDURA Insulated Concrete Forms, we encourage you to take one of our One Day Training Courses. Along with NUDURA, Holdfast is committed to providing the highest level of training, ensuring you get the knowledge you need to get the job done with efficiency and confidence.

The one-day course covers the use of NUDURA's Integrated Building Technology line and the basic installation procedures used in the construction field for concrete homes and commercial structures.

The one-day hands-on course will cover:
Understanding general installation of NUDURA concrete forms
Placing Reinforcement
Installation of construction openings
Concrete placement
Mechanical & Interior and exterior finish application
We invite contractors, architects, engineers, and design professionals to attend and learn more about the Benefits of Building with NUDURA. View our course schedule and register today!