PLUMWALL ICF BRACING SYSTEM -
Plumwall Insulated Concrete Form Bracing is the only ICF brace that gives you alignment control at platform level—making it the easiest and fastest way to staighten walls. Plumwall ICF braces are engineered with exclusive one man alignment control at platform level and are durably built for insulated concrete forms up to 24 feet high.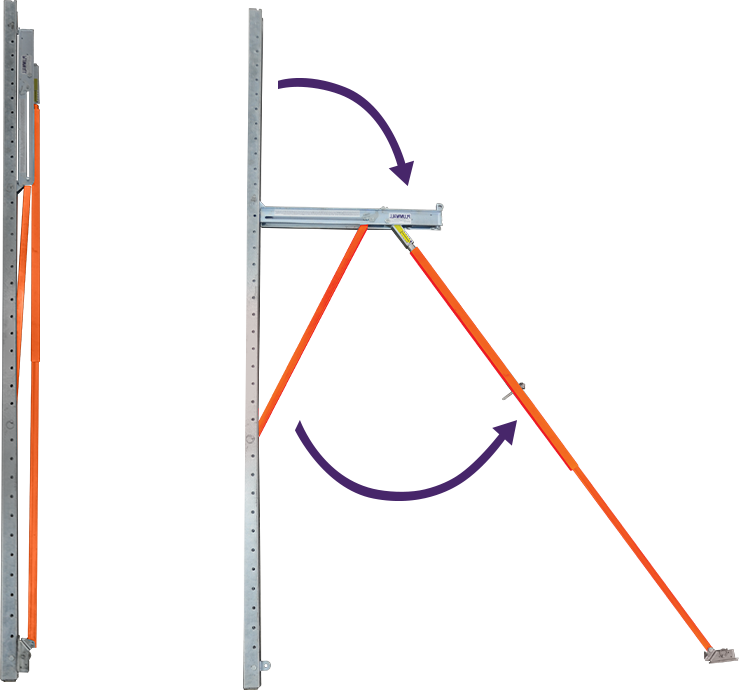 PLUMWALL ALL-IN-ONE ICF BRACE
Just unfold and go with the Plumwall All-in-One ICF brace. Designed for quick setup, easy alignment at platform level, storage and transport, the All-in-One gives you unparalleled productivity and efficiency. Holdfast carries Plumwall all-in-one ICF bracing for both rental and purchase.