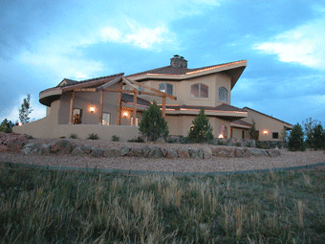 At Holdfast, we are committed to improving the building process by providing products that have minimal impact on the environment. NUDURA Insulated Concrete Forms or ICF's combine the use of polystyrene (EPS) foam with reinforced concrete. The synergy of these materials forms a structure that is extremely energy efficient by as much as up to 70%, air tight and moisture resistant. NUDURA's inner fluted insulation panels bond intimately with the concrete to eliminate air gaps, minimizing the potential formation mold growth and draft paths. The end result is a comfortably enclosed space that enables building mechanical systems to heat, cool and ventilate the structure more efficiently, creating a healthier living and working environment.
NUDURA and Holdfast are also proud to contribute to the LEED Program. As a building envelope material, the NUDURA Concrete Wall System can provide potential contributions to selected categories of the LEED Program. In conjunction with NUDURA, Holdfast provides access to a LEED Accredited Professional to work through any questions regarding the LEED program and NUDURA's contributions.
For a detailed LEED document on NUDURA, please contact us.